It was the shimmering light,
the glow of the lightbulb
in my cousin's room
that lit up the dark ceiling at night.
Like a full moon at midnight
In the room I was staying in
with my little sister at my aunt's house
as my little cousin was born.
It was a scorching hot summer day in the month of July
When my mom was in the delivery room with my aunt
As they welcomed in my little cousin
Jumping for joy, my aunt's first daughter
She now had her pair, a daughter and a son
My parents now had a goddaughter
My sister and I now had another little sister
We knew as soon as we laid our eyes on her
That it was love at first sight
How could one small person be so perfect
We both asked ourselves
She was so small
All we could think of was how fragile she was
Yet so cute and irresistible
We wanted to spend every moment we had with her
And every moment we spent with her we cherished
It was winter time, flu season
People spreading germs around like Christmas cheer
But not everyone is lucky enough to stay healthy
We spent the night at my aunts again
In the same room with the light bulb that lit up the entire ceiling at night
Like a full moon at midnight
The only difference was we didn't really know what was going on this time
No one was being born
But yet we were sleeping over often
during this month of March 2008.
Our parents informed us that staying at my aunts was necessary,
But what could it be?
What we didn't know couldn't hurt us.
We were told by our parents that they were with our aunt and uncle
but not in town.
They were away at a hospital
with our recently born cousin,
my parent's goddaughter.
They had told us she was sick
and my uncle and aunt were not okay alone,
My parents were going away for a couple of days
to help and support them.
During this time something was wrong
but we were assured that my cousin would be okay and we would see her again,
but all we could think about was her small body tackling something so vicious
How would her body handle it?
She was so small, only eight months old.
And if she was okay, why was she in Stanford?
Why wasn't she in our local hospital?
Or even the children's hospital?
Why were multiple tests being run on her?
Did the doctors know what was going on with her?
Did we even know what was really going on with her?
I wish we could say what we didn't know couldn't hurt us
One night in the month of March my sister and I laid awake
In our cousins room weeping
With the lightbulb that lit up the entire ceiling
We watched the lightbulb flicker,
Slowly losing light
My sister and I both scared
Why was it not shining bright
And that was the moment the lightbulb fell to the ground
Crashing into shreds, scattering all over the room
Frightened we sprinted to our aunts room
only to find her and my uncle trembling,
to the news that they were coming back home
empty handed.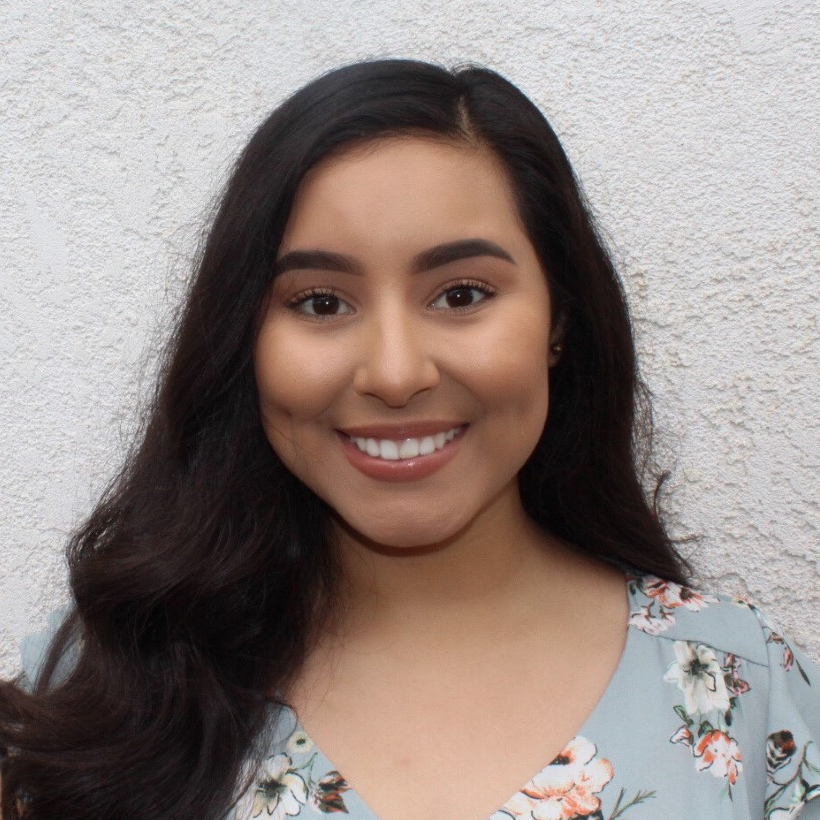 Alejandra Velazquez
Poetry Author
Alejandra Velazquez, a one-time competitive cheerleader who won a national title, is currently a junior at UC Merced who enjoys spending free time coaching cheerleading. After graduation, Alejandra plans to pursue a as career as a physician assistant.