Gold lights shining through,
The hard-heavy copper metal.
The sun hits at it making it blaze,
Like the disco ball the night we met.
Nice hair- you said.
Nice…um, jacket- I said.
I found a pocket watch the morning you left.
I went to the 7-Eleven near our apartment
I glanced at the watch glowing brighter than the sky that day.
I picked it up, went inside the store and bought some chips.
Don't remember what was I there for in the first place.
I went t back to an empty apartment;
With boxes packed up on the floor,
An inflatable mattress set up in the living room,
This was not home, not anymore.
I stared at the watch for a long time.
I felt its hands ticking all over me
Like kisses in my hands
Arms around my waist
Your hands against my skin.
I realized time had gone by
And you were not here,
You hadn't come back
And you never will.
I put my attention into the watch,
As it was the only thing, I'm left with,
That keeps reminding me of you.
The brown glowy metal reminds me of your tan skin,
Its over complicated structure reminds me of your over complicated personality.
Every second passed staring at it,
It's a memory coming back to me
I think about letting it go,
Like how you let this love go.
I wonder why someone would drop this watch.
Was it an accident?
Were they trying to forget?
I kept walking around the house,
Holding the watch.
I tried to sleep, I tried to eat,
But it feels like the watch is keeping my time.
I'm scared of forgetting,
I'm scared of seeing me without you.
I can't take our memories in my head anymore.
The laughs, the kisses, the fights and the cries.
The way you loved me and now the way you hate me.
I put the watch in one of your boxes,
Along with the stuff we decided were yours,
The fake Picasso painting,
the toaster and the CDs.
I pulled the watch's crown out,
And the watch stops ticking.
So, it feels like time won't pass
So, we don't have to go through this,
So, I don't have to say goodbye.
But time does passes by,
And I being to not feel you anymore,
I begin to not see us anymore.
You come by the next morning to pick up your last box,
You notice the pocket watch,
Hold it in your hands for a quick second,
Softly, nice and gentle
like you used to hold my hands.
It reminds you of our time together.
How can a strange object connect two broken people?
You put it in my night stand,
Say goodbye,
And the watch's hands are ticking this time.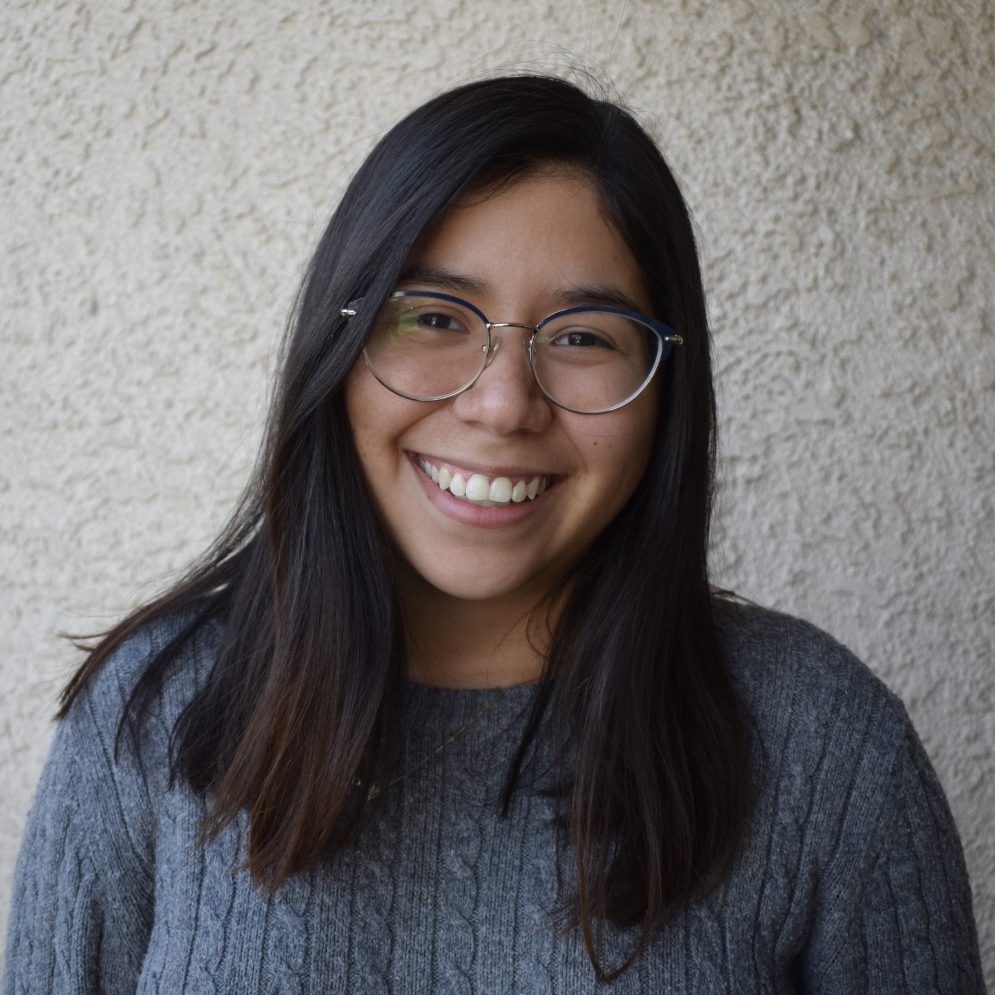 Ana Mariduena
Poetry Author
Ana Mariduena is originally from Ecuador and came to the U.S about seven years ago. Ana lived in Los Angeles before moving to Merced and is majoring in Spanish literature and minoring in creative writing. Ana will be graduating from UC Merced this upcoming May and plans to come back to UC Merced and pursue a doctoral degree in Latin American Studies, with the ultimate goal of becoming a Spanish literature professor.