Dearest Reader,
The Vernal Pool is the official creative writing literary journal of UCM. We provide undergraduate students with the opportunity to showcase their creativity through the power of literature and art. As the official creative writing journal for UC Merced, The Vernal Pool provides an expressive space for students to publish their craft and for others to appreciate the diversity of our students. With the establishment of the 2020 campus-expansion project, the number of undergraduate students continues to advance along with the Merritt Writing Program's purpose to showcase and celebrate students' art. This spring semester we received many submissions, all which demonstrated every student's unique skills. At UC Merced, we take pride in our devotion to create an inclusive space for everyone, and we appreciate each student for giving us the opportunity to showcase their personal creativity.
The editorial board consists of students coordinating the journal's editorial flow and managing the different stages of submission. Students coordinate author inquiries and editorial board suggestions to produce the journal, engaging a range of content, layout, and ethical concerns for publication. I would like to thank all ten members of the editorial board for their dedication to work diligently and support authors to publish their work, including the managing editors, Jose Campos and Ruth Vasquez, for handling the administrative work of our journal and assisting the editors at all times. A special thanks to our web managers, Amir Mohammadi and Mai Yer; for sharing their personal expertise with us to further the growth of the Vernal Pool. Thanks to their contribution, the Vernal Pool will be published on a distinct, more modern platform. My appreciation also goes to our genre editors, Alina Gonzalez, fiction editor; Salma Hayter, creative-nonfiction editor; and Joy Cox, poetry editor, for working with the authors to redefine their pieces, all while conserving their styles before publishing; our copyeditor, Anthony Vasquez, for his full support to assist the genre editors in developing the necessary edits to enhance all creative pieces.; and our public relations/events editors, Michael Fong and Andrea Morales, for planning strategic marketing tactics for undergraduate students to learn more about the journal and encouraging them to submit their pieces. Lastly, I would like to thank our advisor Brigitte Bowers for giving us the guidance and the trust to publish a journal that would be solely generated by the editorial board. Thank you for encouraging and reassuring us about our vision of the journal.
This spring's journal includes various pieces written by authors with diverse interests and academic fields. Some of the themes that are represented include advocacy on social issues, embracing culture, and personal and emotional transformations. We would like to thank each student who submitted and took a leap of faith. The sharing of your pieces helped us learn more about the talent and creativity that UC Merced students possess. We hope that in the following years' students continue to feel confident sharing pieces that can be published.
This semester's editorial board underwent some unusual circumstances. Since 2014, UC Merced has published The Vernal Pool Journal. This semester, the country is facing the Coronavirus (COVID-19) pandemic. Due to the national emergency, all academic institutions were quickly moved to remote learning. Despite the uncertainty during these difficult times, the editorial board continued to positively move forward and publish this year's journal. Regardless of working solely online, we were able to switch into a new website platform and conduct the first-ever writing competition in the journal, "Your Journey." Congratulations to our contest winner Kaylin Insyarath for participating and exemplifying through her piece her personal transition. Also, thank you to all who submitted to the contest for sharing the ways that you have overcome barriers. We believe that the contest submissions were important to highlight as a way to motivate and encourage others during this time.
I would like to express gratitude to our Merritt Writing Program Advisory Board members and our chairperson Rebecca Antoine, for their continuous support. I would like to thank Jerrold Shiroma for his expertise and management of Word Press, otherwise, we would not have been able to use a new platform. Additionally, I would like to thank Paul Gibbons, the founder of The Vernal Pool creative journal, for establishing a journal that continues to impact writers and readers across the university. It has been an honor to collaborate with an amazing editorial team, who have all demonstrated the values of a true UC Merced student – perseverance despite adversity. Thank you for your selfless work. To the individuals who are taking the time to read this spring's editorial, thank you for continuing to support the trajectory of The Vernal Pool. We hope that you learn more about what UC Merced has to offer and the incredible artistic skills that our students continue to share by reflecting on both their hardships and successes.
Best,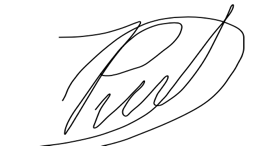 Patty Mondragon
Editor in Chief
UC Merced Undergraduate Vernal Pool Literary Journal